Try our high-quality non-alcoholic drinks
Alcohol-free beverages are fashionable around the world, and they are also gaining in popularity in Finland.
We stock a wide range of high-quality options, and thoughtful hosts reserve these for their guests, especially when there are motorists or pregnant women among them. Or people who just want to lead a healthy lifestyle or abstain from alcohol for other reasons.
Quality from around the world
Alko's selection includes more than 50 carefully selected alcohol-free beverages with a distinctive taste – from red, white and sparkling wines to beers, ciders and mixers. The selection is currently the widest in our 83-year history.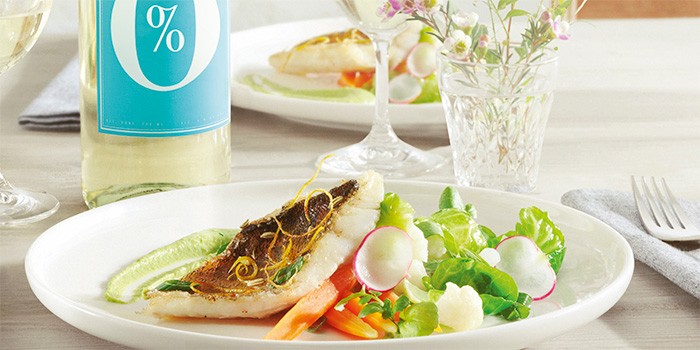 Pair them with food
Many dishes go well with non-alcoholic options. However, there are a few points to remember. Non-alcoholic reds and whites are best served ice cold. The same grapes usually work well in both alcoholic and non-alcoholic beverages. Non-alcoholic ones are the easiest to pair with light, fresh foods.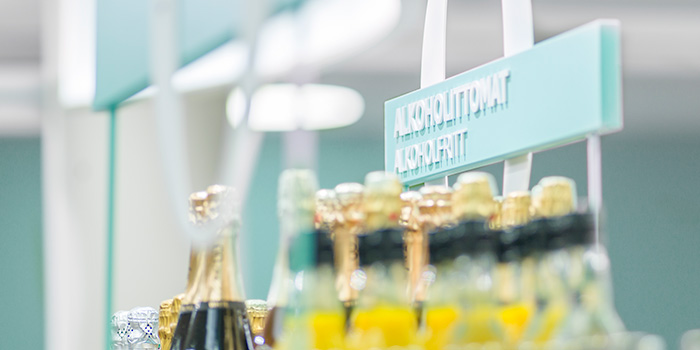 Look for the turquoise shelf
You can easily find non-alcoholic beverages in our shops on a separate turquoise shelf. And don't forget that our sales staff are experts in flavours also when it comes to alcohol-free drinks – you can always ask them for tips.